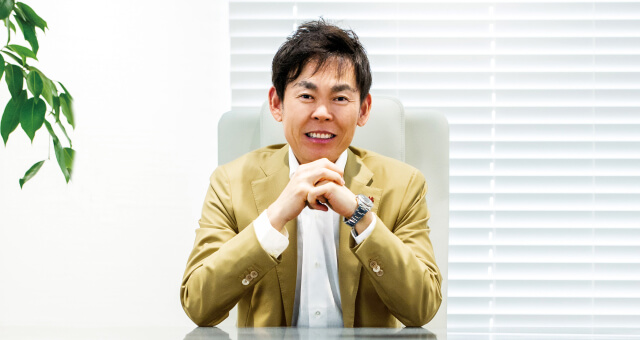 Greeting
Based on our corporate philosophy "We act to live in harmony with the Earth", Earth Corporation has been engaged consistently in developing and expanding our products and services.
We have put Japan as well as overseas in perspective, as we contribute to better the health and lives of our customers while taking in consideration of the environment. This is what represents our attitude of appreciating our relation with "the Earth", ever since we first named our company, "Earth".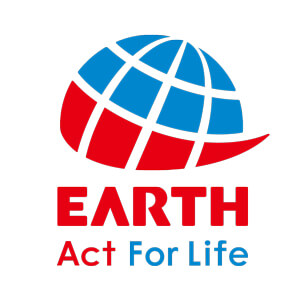 As we endeavor to develop new products, and serve earnestly to improve our existing services, we place a high priority on the satisfaction from our customers' perspective. To do so, it is essential for us to maximize our performance by taking actions without fearing failure.
The presence of our household insecticide products, which we have the majority share in the market, is needless to say a great strength and asset of our company.
Yet, regardless of the company results, we believe that it is crucial to support every employee to the fullest so that they are capable to challenge themselves to new things and strive towards new possibilities.
This will sure become a strength that allows us to overcome adversities in the change of times.
In order to build a firm corporate culture that respects different values and flexible ideas, which is the basis of all things, we will promote diversity which is displayed and achieved by our employees from many different backgrounds. We, Earth Group as one team, aim to bring smiles to all of our valued stakeholders.
President & Representative Director
Katsunori Kawabata
 
Earth Group Corporate Philosophy
We act to live in harmony with the Earth.
The "Earth" in our company name expresses our predecessors' hope to provide useful products to people all around the globe.
For more than one century since our foundation in 1892, we have aspired to realize a healthy and comfortable life for people and have steadily developed along with society by continuously delivering high-quality products.
We will continue to serve the lives of more people across the world so that we can contribute to a more fulfilling and comfortable life.
 
Earth Policy
Represents the behavior and action that are essential for achieving our management philosophy.
・Creating a Market with customers
・Passion・Innovation・Integrity
・Momentum・Achievement
 
Earth Value
The values shared by all employees engaged in our business operations.
・One Earth
・Open communication
・Diversity
 
Corporate Identity
Based on our company name "Earth Corporation," our corporate logo depicts the earth, representing a safe and comfortable life in blue, while the red splash expresses the corporate spirit of the Earth group aiming to act with passion, sincerity and dynamism.
To portray the attitude of the Earth group to make continuous challenges toward being the best, the letter A in "EARTH" has been designed to resemble an upward arrow.
"Act For Life" is a short expression representing our management philosophy. It expresses the Earth group's commitment to customers, to act by contributing to a safe and comfortable life for all and to serve the life of people, by providing our products and services.
"Making the earth a pleasant home" is a plain and friendly representation of "Act For Life" as our commitment to customers, where "pleasant" signifies safety and comfort.
 
Business Name: Earth Corporation
Business Address: 12-1, Kanda-Tsukasamachi 2 chome, Chiyoda-ku, Tokyo 101-0048, Japan
 
Company Overview
Business: Manufacturing, marketing, and import/export of pharmaceutical products, quasi-drugs, medical tools, household products, etc.
Main Products: Earth Red, Earth No-mat, Earth Jet, Earth Mosquito Coil, Saratect, Gokiburi Hoi-Hoi, Goki Jet Pro, Black Cap, Earth Mushi Yoke Net EX, Mondahmin, Bath Roman, Onpo, Pirepara Earth, Sukki-ri!, Earth Garden, Polident, Aquafresh, etc.
 
Contact Us