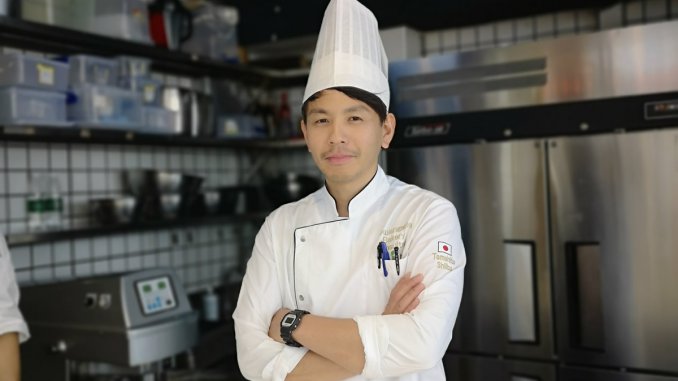 Message
Japan's technical capabilities are on the rise, but the current concern is the lack of successors. The wave of mechanization has also been linked to this problem.
Mechanization is good, but I think that the people who use the machine also need some technical skills. There is concern about the lack of technical skills of young people by reliance on mechanization.
The number of young people who want to learn the technical skills of their seniors has been decreasing. I give lectures at vocational schools to convey this technology to future generations, and I am teaching Japanese bakery stores.
I want to devote myself as my mission to refine the technology and convey people every day in order to further revitalize the bread industry that evolves every day.
I hope it will be for the Japanese bakery industry and other countries.
I want young people to know more about the deliciousness of bread and spread the appeal of bread. I would like to leave a world-class engineer for future generations.
Tomohito Shiiba
CEO/Bakery Consultant
 
Biography
1999 – Start to get involved in the bread/bakery industry under father's influence
2002 – Join consultancy company specializing in bakery
2005 – Visit various bakeries in France and Spain during his tenure
2007 – Join a bakery in Mie prefecture as a head chef
2008 – Get involved to launch a new bakery FICELLE in Malaysia
2010 – Become a bakery instructor for a confectionery vocational school in Tokyo (School corporation Sanko Gakuen)
2012 – Re-learn about French cuisine for 3 years
2015 – Undertake a work as a demonstrator for bread makers and confectionery manufactures
2019 – Establish a marketing company "Mars 9 Company LLC" specialized in bakery industry.
Current – Not just only CEO, but also work as a bakery consultant, instructor and demonstrator around the world
 
Company Adviser
7 companies as of August 2019 (including bakery machinery makers)
Hokkaido, Tochigi, Tokyo, Kanagawa, China, Korea
 
Work
Masuya Shoten Tokyo Main Store (Tokyo)
Masuya Shoten Kunitachi Store (Tokyo)
Frau Krumm (Tokyo)
Hige no panya (Kanagawa)
Fukufuku (Kanagawa)
adpan (Kanagawa)
Orange Claire (Tochigi)
Julian Bakery (Kagoshima)
pain de kai (Taiwan)
 
Collaboration
Sanko kikai Co., Ltd.
Nakai kikai Co., Ltd.
Hinomoto Cereals & Flour Milling Co., Ltd.
Hakura seiki Co., Ltd.
sepsi
 
Contact Us